Being a mom doesn't mean you need to sacrifice
style!
Founded in 2017 by Arpi Kachatryan, the inspiration for Luli Bebé was born through Arpi's newborn daughter Lucy and newborn niece Lily (LULI)—two little cousins born in two different countries almost at the same time. Luli Bebé first began with the simple goal of providing European brands in the national market but later was fueled by a passion to create something beautiful that would support mamas through their motherhood journey.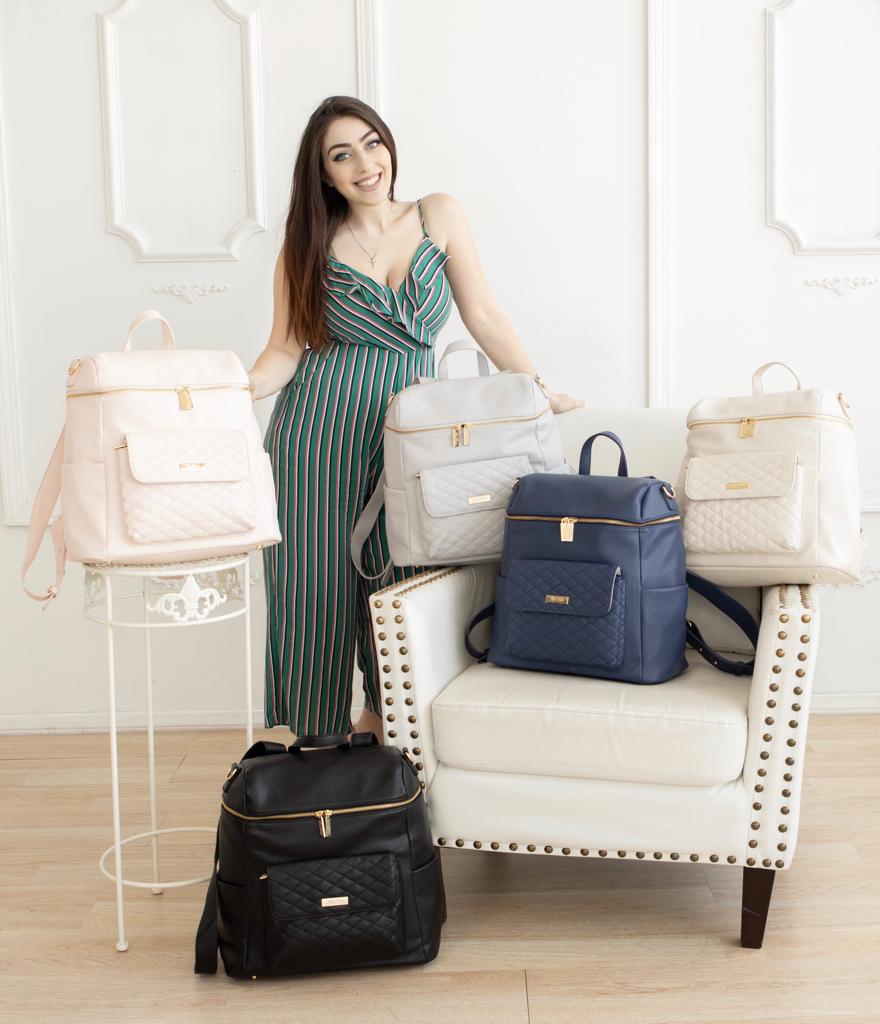 Less than one year into business, our founder decided to channel her talents and passion towards creating something of her very own, and after several months of designing, sampling, and collecting feedback from other mamas, the Monaco Diaper Bag was born. Sleek, stylish, and functional, the Monaco quickly grew in popularity, obtaining features in Vogue, PopSugar Moms, Good Morning America and many more media publications. Now almost four years later, the Monaco Diaper Bag is offered on Amazon, Baby List, numerous retailers worldwide, and is a Nordstrom Best Seller!

In just the short time since our founding, the Luli Bebé product family has also grown with the addition of the Monaco Petit, Snack Bag, and Travel Bag —available in a variety of six beautiful, neutral colorways. What began as a simple wish, coupled with lots of hard work, and hustle, Luli Bebé has surpassed every goal and milestone we ever thought possible. Thanks to the many mamas and customers who have shared, supported, purchased, left a kind comment on our Instagram page, tagged us in a photo, or left a positive review, we owe it all to you!

It is our honor to continue to design beautiful items for mamas and we are humbled by your support. With sincerest gratitude, thank you for visiting Luli Bebé, we are so excited to welcome you to our family!
Let's Connect